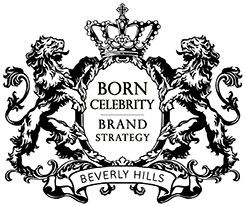 Born Celebrity provides personal brand consulting for conscious celebrities, companies, and high-profile individuals who want to grow, protect, and love their brands.
Grow
No matter how successful your brand is, there are bigger and/or better opportunities.
Protect
Protect your brand from the (internal and external) threats that will kill or cripple it.
Love
Improve your experience with your brand, and enjoy the journey more.
Who We've Worked With
A-list celebrities and entertainers, elite entrepreneurs, prominent thought leaders, spiritual leaders, award-winning writers and bestselling authors, world-renowned speakers, celebrity bloggers, well-known actors and actresses (feature film, TV, online), popular media personalities (TV, radio, print, online), award-winning musicians, accomplished recording and performing artists, professional dancers, filmmakers, movie producers and directors, distinguished interior designers, fashion designers, models, fine artists, politicians, professional athletes, and more.
Comprehensive – We're the only company that takes a truly integrative approach (see below) to help high-end clientele grow, protect, and love their brands. Other companies offer strategy and services in one or more narrow categories. We'll look at the big picture with you so you get the best return on every investment of time, energy, and money that you make.
Celebrity – Our clients are high-profile people who've paid their dues in many respects before approaching us. They've already developed their talents, work ethic, and/or ability to get exposure. Our clients don't work with us to discover or establish their brands. They work with us to leverage their existing success–grow, protect, and love their brand even more.
Conscious – We only work with "conscious" clientele who are committed to more than just wealth and notoriety. People who want to live a "high frequency" life, stay aligned with their instincts and creativity, live "on purpose", develop and evolve their brands, stretch themselves, take risks, be genuine, and make a positive impact on the people around them.
Born Celebrity is a high-level brand consulting company. We are NOT a talent or booking agency, a talent or brand management company, a publicity or public relations company, or a do-it-for you service provider.
How We Help You Grow, Protect & Love Your Brand
Request a Consultation
Do you believe you have what it takes to qualify for Born Celebrity coaching? Send us your answers to these questions using the email form below or call us toll-free at 800-246-0106.
1. Describe yourself and your business/brand.
2. What are the two things (internal and/or external) you'd most like to change about yourself and/or your business/brand?
3. Provide any relevant website/blog and/or social media links.
After you submit your answers we'll let you know if you quality for a complimentary Born Celebrity consultation, and we'll let you know what you should do next.
"If I were asked to design my angel I would tell God to make her just like Ingrid."
"Ingrid has helped me with the external, tactical business skills that I need… but she's also helped me see myself as a celebrity and stay focused on success."
"Ingrid is authentic, magnetic, and strong… she has always supported me in a natural way and I feel like she sees right through me."
"Born Celebrity is perfect for this industry and I see how and why they make many stars."
"Ingrid is helping me incorporate every part of me into my brand. I find that magical. Instead of having three different identities like I used to, she's helping me bring it all into one…"
"Ingrid is pushing me gently into a bigger me… accessing more of my big vision, my big dreams, my big goals."
"Ingrid seems to know exactly what I need to challenge and she guides me through my inner obstacles, both gently and when necessary, tough."
"This coaching is a completely different experience than I've ever had before."
"Ingrid's coaching has helped me realize I am capable of anything. Her instincts are dead on."
"It's impossible to lie to myself during sessions because it is impossible to lie to Ingrid. She just knows…"
"When Ingrid once told me 'You're a Superstar', I thought it was ridiculous. But during my time with her, I was celebrated like a Superstar."
"Ingrid's level of support is extraordinary."
"Ingrid is kind but holds one accountable because she wants the best for her clients."
"Ingrid is a change maker… a great leader… a real life example of courage, beauty, wisdom and grace."
"I'm so grateful for your wonderful support, guidance, and love."
"You are gracious and kind, yet prepared to ask the hard questions and really push me forward."
"Ingrid has a magical quality… a special gift and ability to draw out the bigger, brighter part of you."
"Ingrid is helping me put myself out there in a way that people already know who I am and exactly what I do, before they even come to me."
"Ingrid, coming into your world has been one of the biggest blessings in my life and my business."
"Ingrid, working with you goes way beyond business, it goes right to your heart and transforms in countless ways."
"What touches me the most is Ingrid's combination of sweetness, kindness, strength, and focus."
"Ingrid knows how to bring out the existing potential in everyone to create 'Real Stars'."
"You are so inspiring and I am amazed by what you do and who you are. I love you and your caring, compassionate heart."
"I've been working with Ingrid for more than a year, and she is amazing. She's been my muse and mentor with several different businesses that I'm involved with."
"Ingrid, you exposed me to new ideas, but it was very collaborative. To be honest, I was surprised how fun and enjoyable it was."
"Ingrid Elfver and Born Celebrity underpromise, and over deliver!"
"I have to admit that I had a little resistance to the idea of being a 'Celebrity' …until you expressed what being a Celebrity is truly about. I love how you depict it."
"I feel nothing will stand in the way of Ingrid's belief in me and she will battle to the end about who she believes I am."

Meet Ingrid Elfver
---
---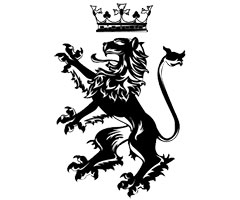 Ingrid Elfver
Founder & President, Born Celebrity
Ingrid Elfver is the founder of Born Celebrity, a consulting company in Beverly Hills, CA that provides brand strategy for conscious celebrities, companies, and high-profile individuals who want to grow, protect, and love their brands. Ingrid has been interviewed by major media outlets such as Entertainment Tonight and In Touch Weekly. She's been recognized by the Beverly Hills Chamber of Commerce and the Major of Los Angeles for her leadership and accomplishments. And she was honored with a "Phenomenal Woman Award" at an event co-hosted by Kathy Ireland as an example of what it means to be "powerful, inspired, brilliant, visionary and bold." Entrepreneur.com put Ingrid on their list of "Top 10 Twitter Feeds for Inspiration" alongside Tony Robbins, Russell Simmons, and Paulo Coelho.
Prior to founding Born Celebrity, Ingrid was a model who appeared in print, in commercials, in music videos, on runways, and on billboards on Sunset Blvd. She also traveled Sweden to promote Miss Europe and started several businesses. Ingrid is a serial entrepreneur and a lifelong student of success, psychology, and spirituality with degrees in economics and art. A line of leather products (purses, healing pouches, etc.) she designed was sold internationally and at retail outlets such as Fred Segal. And she's exhibited her original paintings and sculptures in the United States and abroad. Ingrid was only 18 when she moved from Stockholm to Beverly Hills (her first neighbors were Burt Reynolds and Rod Stewart). As a consultant, speaker, and social media influencer, Ingrid has now helped hundreds of thousands of people be more inspired, impactful, and profitable.
Contact
Contact Born Celebrity™ for consulting, media inquiries, or to book a speaker for your next event. Please use the email form on this page or call our office toll-free at 800-246-0106. Serious enquires only. 
Address: 324 S Beverly Drive, Ste 410
Beverly Hills, CA 90212
Phone/Fax: (800) 246.0106